About Us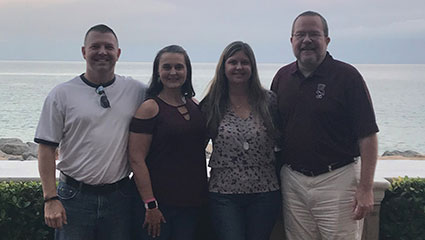 The founders of FCG Associates LLC (FCGA) have over 30 years of experience in engineering, construction and insurance claims. Having worked for several international and national corporations, we decided a more personal touch and commitment to excellence was better served from a smaller organization where the core group of managers have ownership in the company. Although the management layer and organizational structure at FCGA is streamlined, today our firm competes on a national level and is capable of responding to the largest of catastrophic events while maintaining our local daily service offerings and "best in class" service.
FCGA's network of forensic professional engineers is ready when catastrophe strikes and prepared for timely property damage assessments to evaluate the impact of natural and man-made disasters. Our team has responded to major hurricane events, flood events, tornados, hail storms, ice storms, and earthquakes throughout the United States over the last 19 years. Our Professional Engineers (P.E.s) are adept at finding the root cause of damage and then clearly explaining how, when, and why the damage occurred in easy-to-read reports.
With a management team that has over 90 years of combined years' experience, FCGA knows how to deliver a thorough and quality product with the timely service expected in today's competitive environment. With so many choices for engineering services, we understand the commitment to excellence and maintaining a high service level at all times across our organizational units. Further, FCGA and its owners place a high level of ethical standards to everything we do and to every aspect of our firm. Our reputation is what helped get our company started and has continued to be instrumental in helping us grow. As with most industries, especially in the forensic engineering space, it is a company's reputation that can have a huge impact on the services and products being offered. For this reason, our firm has been very diligent and conservative in our growth and how we are building our team.