Technology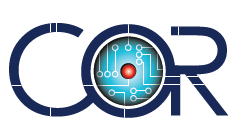 In our fast-paced world, accurate data and expert knowledge must be immediately available to empower you to make the right decisions quickly and to stay in control of your operations across all lines of your business. FCG Associates LLC has developed a secure web-based system to meet the needs of our fast-paced industry that provides 24/7 real-time access to project status, engineer contact info, statistical analysis, project mapping, accounting, licensing compliance, technical documentation, customer contact database, and custom summary management reports.
Our COR system is named from the Latin version of the word "core" meaning "heart". COR is literally at the heart of our operations controlling and tracking everything we do from Project Tracking to Accounting, HR, Marketing, Operations, Management Reporting, and Client Services.
We use COR to provide open communication between all parties involved in a project including our client, our engineers, peer reviewers, and quality assurance team members throughout the life cycle of a project. Our team can view all of the project data as well as access the project photos, notes, contact information, loss notice, contractor estimates, engineer reports, and even custom management reports. FCGA strives to meet a number of service metrics which COR tracks for us and provides our management team the necessary data to improve on them. Web Service integration is also available to allow COR to quickly port standard Loss Notice data fields such as claim/policy number, insured name and address, contact information, date of loss, etc. In high volume situations such as Catastrophe events, this data pull saves time and helps to minimize human data entry mistakes. Our field team can access their projects in COR through their smartphones or tablets without having to wait to get back to a Wi-Fi connection. All activity along the project life cycle is time-dated and stamped by user name with complete records of who did what and when. FCGA believes in full transparency, and COR helps to keep our firm in compliance with automated trigger alerts for all pertinent engineering licensing pertaining to our firm as well as ensuring data security and disaster recovery.
We believe technology should improve efficiency and business intelligence, not replace human interaction. COR meets these criteria and is continually evolving and improving upon our efficiencies and data needs which in turn leads to our continuing improvement upon service levels to our customers.